Amenities and guest services
Consisting of a bedroom, wet bar and living room, the suite of the Hotel in Marina di Cecina stands out for its large windows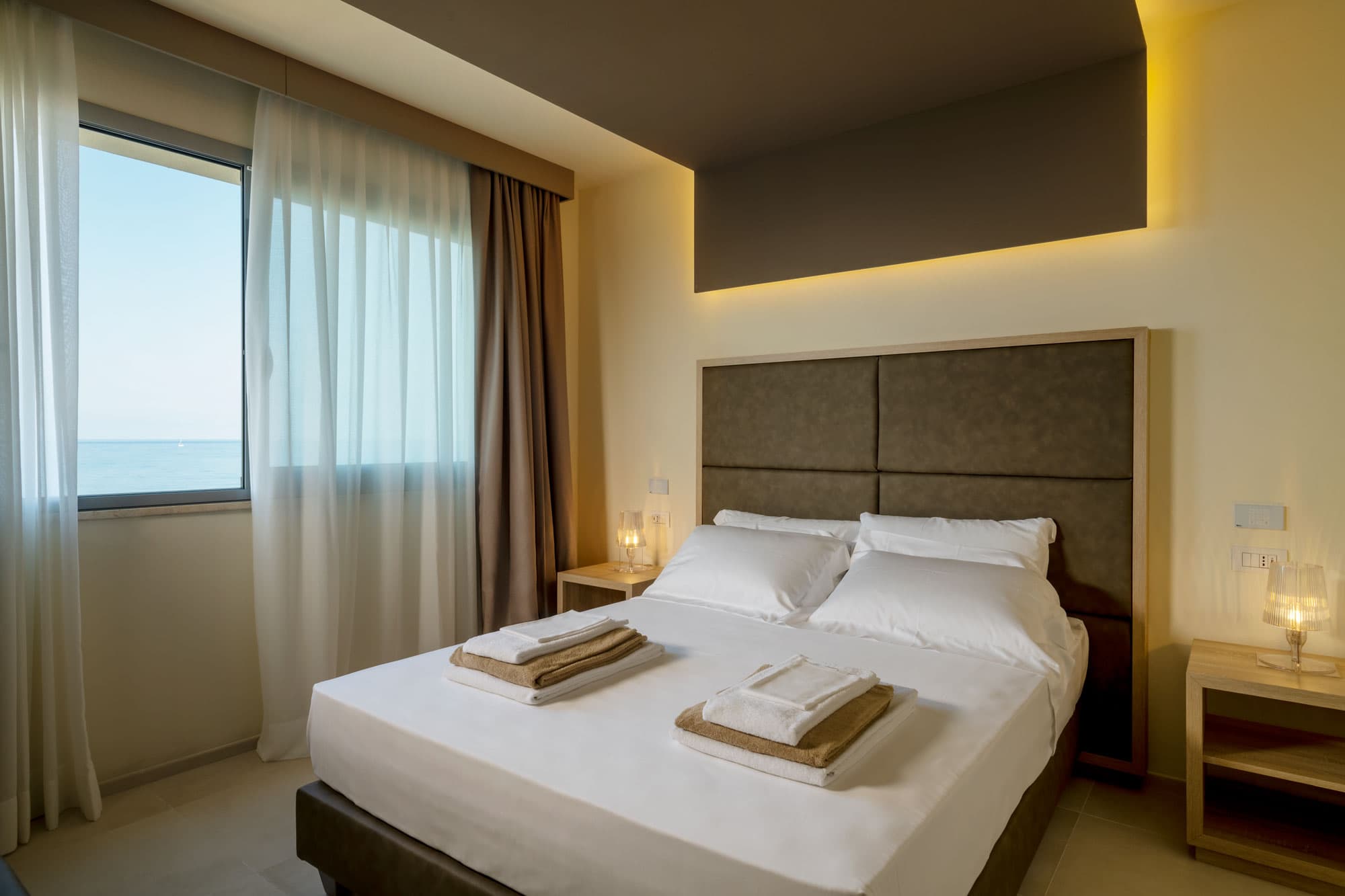 Elegant and exquisite with a view of the sea on Tuscany's coast
The Panoramic suite of our Hotel in Marina di Cecina includes two settings: a living room with a wet bar and a double bedroom.
The bedroom, with its sophisticated refinements, was carefully designed with particular attention to your well-being: the wood, a warm element, combines with the soft colors of the charming sea view, creating a pleasant, elegant and familiar setting.
Furnished with a comfortable double bed with satin pillowcases and bedspread, the services include: a 50'' smart TV, bath towels made of soft 500g terry, control over air conditioning, lighting and opening/closing of the drapes.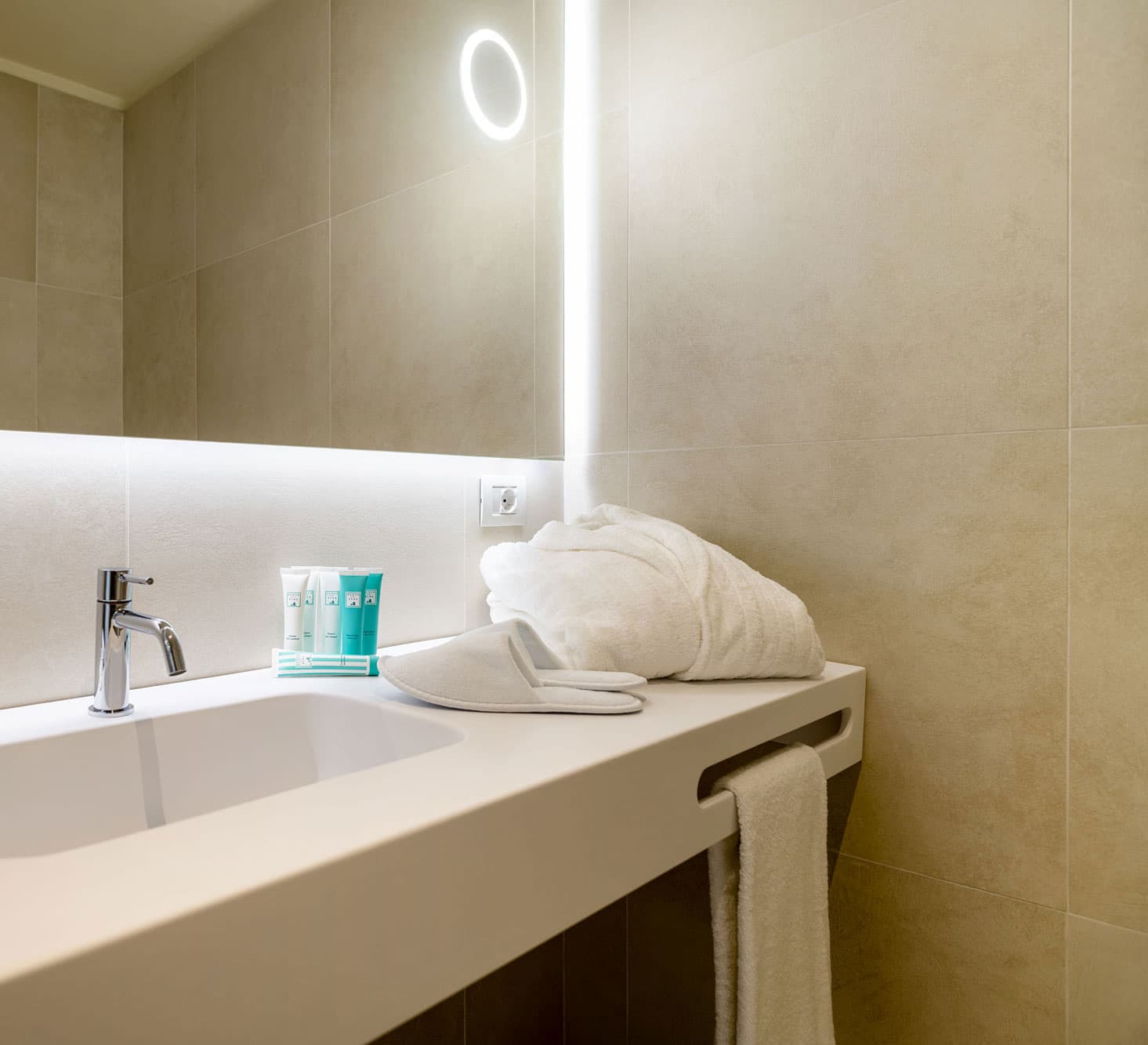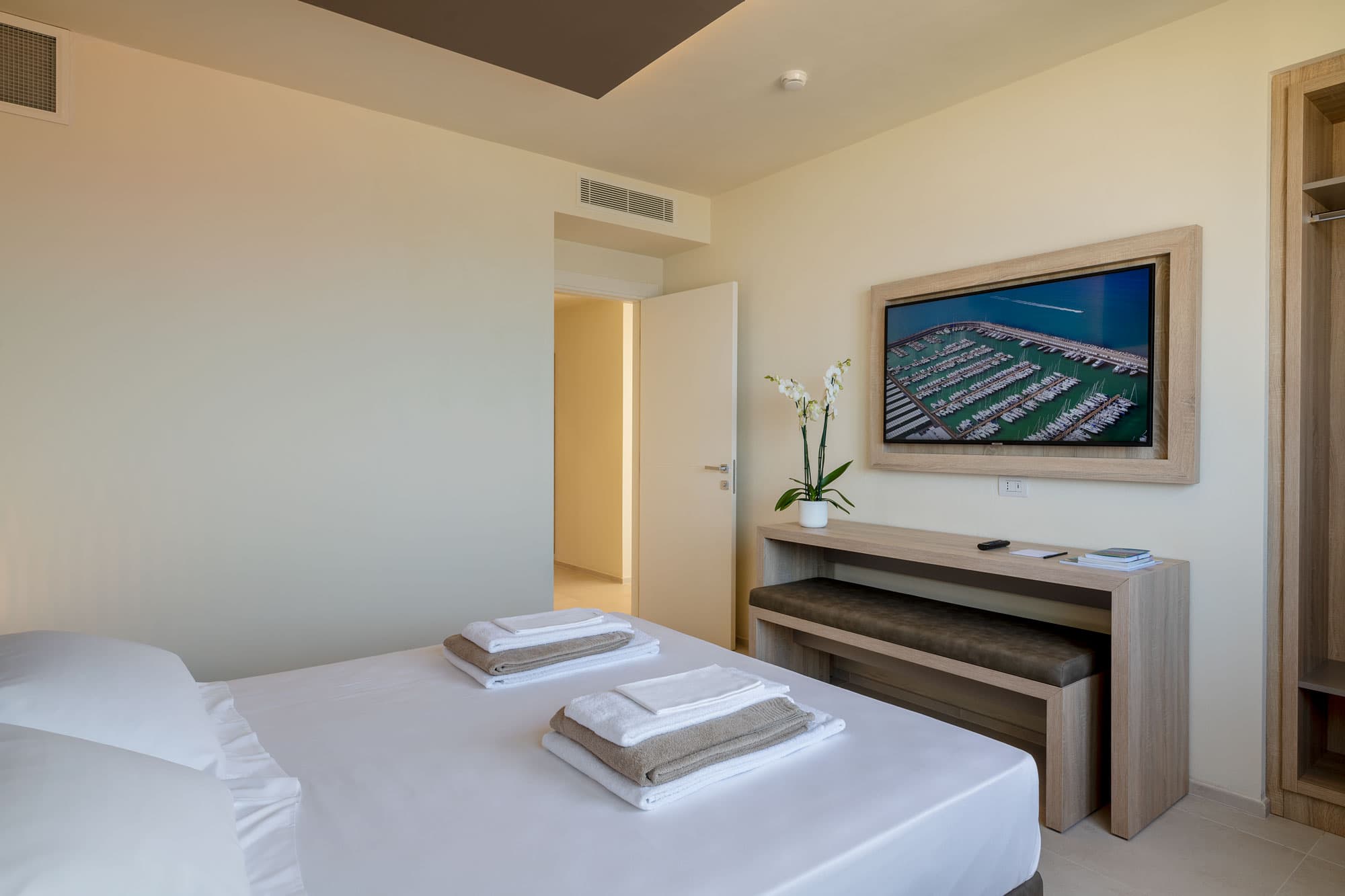 The private beach of the Palace Lido Hotel & Suites is located in front of the Hotel and is the perfect place to enjoy Tuscany's sun and sea.
The beach service includes:
one beach umbrella
one chaise longue
one deck chair
one "director's" chair
two beach towels
use of hot shower
The service is included in the reservation of our suites or is available upon request. Get in touch with us or request the beach service while booking online.
Exclusive suite in a Hotel in the center of Marina di Cecina
Spacious and elegant, the Panoramic Suite of our Hotel stands out for the large windows that offer a stunning sea view. Located in Marina di Cecina, the suite consists of two settings, equipped with independent air conditioning that can be regulated with the automation system.
The Hotel offers many comforts such as:
Access to Wi-Fi connection
Nespresso coffee maker
Fornitura capsule Nespresso
Aeroccino Cappuccino maker
Beach service (April to October)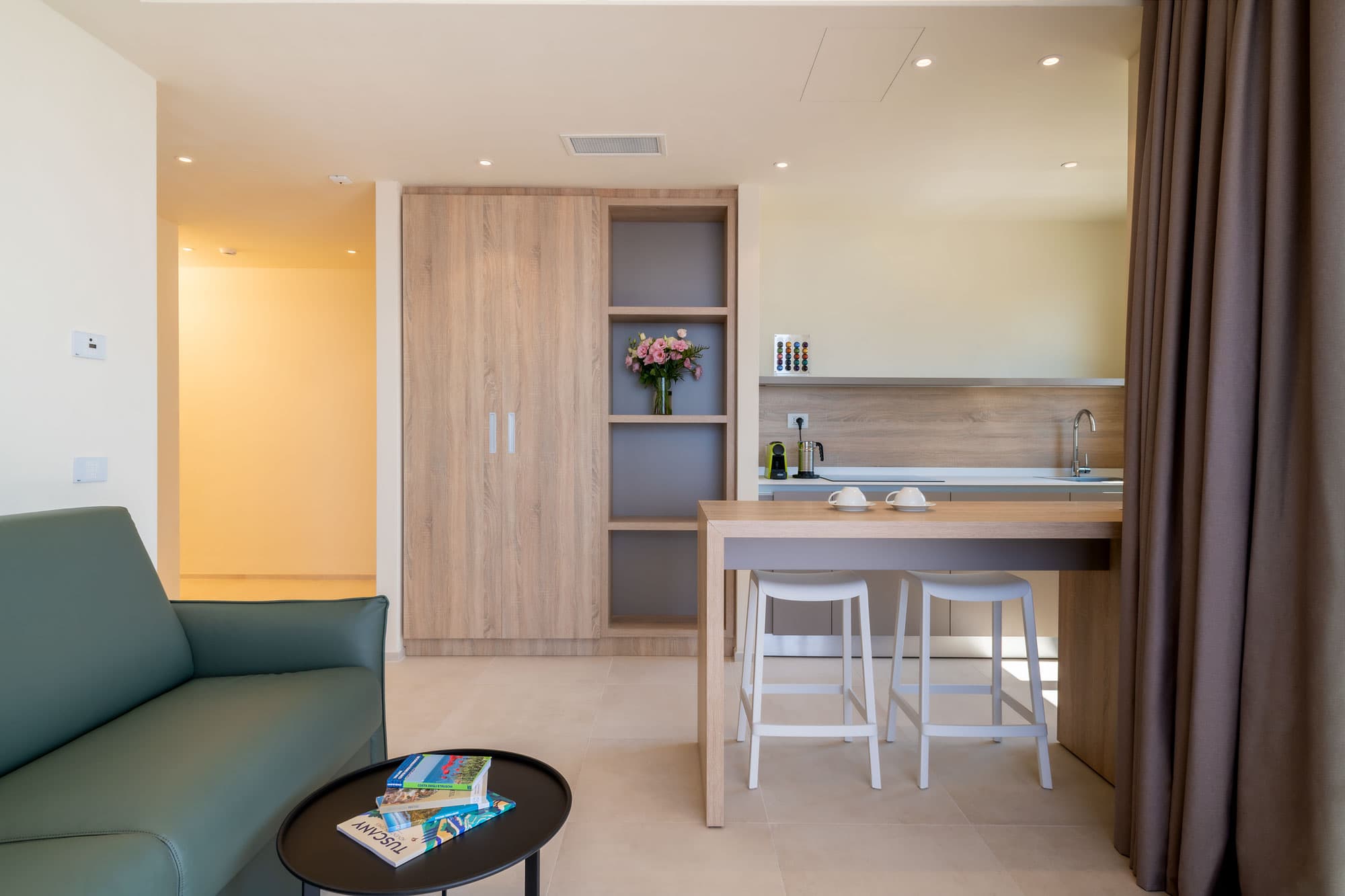 Book your holiday in a four star hotel on the Costa degli Etruschi
Relaxed spaces, furnished with clean and modern lines, shape the living area of the suite. Filtered by the large windows, the light brightens the wooden elements offering a warm and exquisite atmosphere.
The wet bar and counter, functional and versatile, combine with the living room and sofa. Here you can live relaxing moments while enjoying a different coffee aroma every day.
Get in touch with us, the staff of the Palace Lido Hotel & Suite is available to provide information about offers on the suites of our Hotel in Marina di Cecina.
Smoking is not permitted in the rooms and in the common areas of the Palace Lido Hotel & Suites.
We are sorry but pets are not allowed.
The solutions we offer for your stay in our rooms and suites are:
Overnight stay and breakfast
Overnight stay, breakfast and dinner
Get in touch with us, our qualified staff will be glad to give information regarding availability and prices.
Three types of rooms and two exclusive suite by the sea in Marina di Cecina
Rooms & Suites
Three types of rooms and two exclusive suite styles equipped with Wi-Fi connection, a Samsung® Smart TV, a furnished balcony and a charming view of the sea in Marina di Cecina.